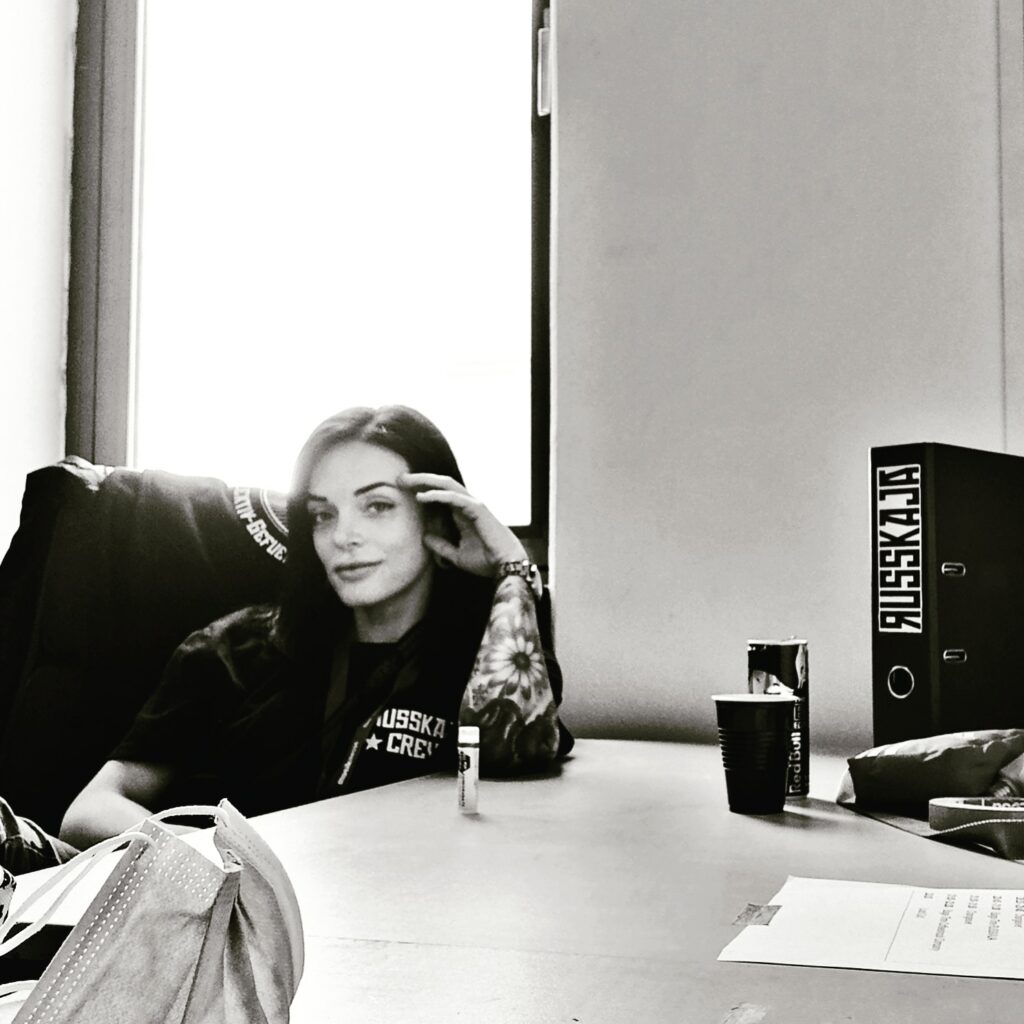 TÄTIGKEITSBEREICH:
Tour- und Productionmanagement
Day to Day Artist Management Klavier
Gesang & Komponieren und Texten
WOHNORT: Baden bei Wien
AUSBILDUNG:
Music Business Diplomstudium @ SAE Wien Jazz-Gesang Diplomstudium @ Vienna Konservatorium
KONTAKT:
victoria.a.sauerland@gmail.com
@victourious auf IG
---
ABOUT ME:
Hey,
ich freue mich, bei dir vorstellen zu dürfen!
Mein Name ist Victoria Sauerland und ich bin als Tour- und Productionmanagerin (oder "Tourmomager", wie meine Freunde mich scherzhaft bezeichnen), sowie Day to Day Artist Managerin in Österreich (allerdings mit dem Wunsch auch im Ausland/ Übersee zu arbeiten) tätig.
Besonders liebe ich das Leben auf Tour und alles, was damit zusammenhängt. Ich freue mich immer neue Artists/Bands kennenzulernen um mit ihnen zu arbeiten und ihnen das beste Leben on the road zu ermöglichen.
Neben der wirtschaftlichen Seite der Musikindustrie beschäftige ich mich mit der Musik als Kunstform an sich und musiziere, komponiere.
Genres, denen ich am meisten zugetan bin, gehören zu den Bereichen Metal, Jazz, Rock, US- HipHop und Alternative.
Möchtest du mich kennenlernen, freue ich mich sehr von dir zu hören!